Cairns Personal Trainers
Cairns Personal Trainers is situated close to Cairns City, with convenient parking and air conditioning.
At Cairns Personal Trainers we strive to educate, motivate and support you in a small studio setting that is friendly and personal. We aim to encourage, connect and inspire our clients to lead an active and healthy lifestyle. Encouraging change through exercise, nutrition and be the driving force towards positive change. Our trainers tailor your exercise sessions around functional fitness that will improve the quality of your daily life activities.
Personal Training (train with a buddy, share a session with a friend and split the cost)

First Session FREE

Small Group Sessions

Over 40's Boot Camp

Over 55's small group sessions

Boxing

Pilates

Yoga

Freestyle Spin

Metafit

Meditation
We Conquer Mountains
"The ultimate challenge!"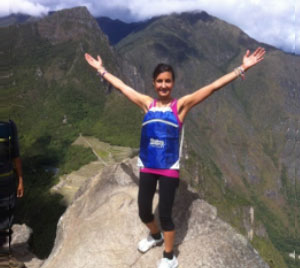 "Without you Sonia my dream of climbing this mountain would not be a reality today. Thank you for training me. Im cured and feel amazing its been a long seven year battle but I made it." – Rani
Personal Training that Suits You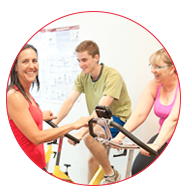 Buddy System
We have a buddy system designed so that you can share a session with a friend or two enabling them to help motivate you.
This system keeps you and your friends accountable. Whether you choose to train on your own or bring a friend or family member, the base price remains the same.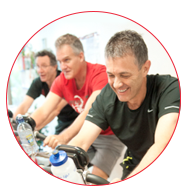 GROUP SESSIONS
Come and join in our broad range of small group sessions. Our class sizes are limited, this enables us to focus on correct techniques so that everyone gets the most out of their workout.
We offer everything from Yoga/Pilates to Boxing/Bootcamp.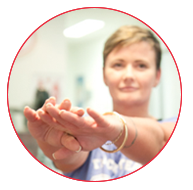 PERSONAL TRAINING
Cairns Personal Trainers offers training in a small studio setting that is friendly and not intimidating.
We focus on your goals by applying tailor-made functional training exercises combined with nutritional advice.
You don't have to be young and svelt to do this; you just need to have a desire to do it and Sonia and Korina will help you.
Love you guys!

Cairns Personal Trainers have not only helped me be a healthier version of myself but an emotionally and mentally stronger version of myself

I can honestly say I will continue my fitness lifestyle with Cairns Personal Trainers as I have never felt healthier, happier and more alive!

I have been training at Cairns Personal Trainers for 7 years. In that time Korina trained me for Kokoda and gave me the edge I needed to finish the trek.

For two seventy-year olds like us Korina's thorough and detailed program, designed specifically to meet our particular needs, is superb.

I have been a triathlon participant for fifteen years and was looking to enhance my training for that multi discipline sport with some cross training incorporating weights.
Latest Industry News
  Rediscover what your body can do after 40. You've just spent the last 10-15years…

Exercise is essential for everybody. As we age, keeping our bones healthy becomes even more…

We are excited to welcome Cassidy to the Cairns PT team. She is an accomplished…

Alison has a Diploma in Remedial Massage, Cert IV in Shaitsu, Cert IV in Sports…

Protein requirements have been well researched and in recent years, while scientists are starting to…

Menopause management Last updated 25 August 2015 — Last reviewed 02 March 2014 Management and…

Carbohydrates and sugars Many people think of rice, potatoes and pasta as 'carbs' but that's…

Summary Physical activity (exercise) can help older people maintain independence, recover from illness and reduce…

Depression symptoms often improve with exercise. Here are some realistic tips to help you get…