Friendships, not Memberships
Find The Right Trainer For You
The life experiences of our trainers makes us unique. We are mothers, masters athletes and have a dash of youthful exuberance thrown in too. We understand the milestones of ageing and the frustrating and difficult times women have going through menopause. We specialise in finding the right fit for you.
Our fitness community supports one another with positive encouragement by connecting you to trainers who know the journey ahead and can help you put you first.
Our trainers specialise in: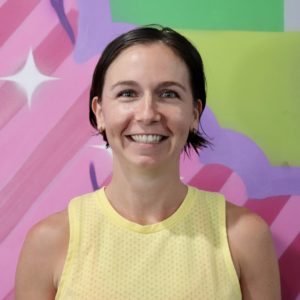 Cert III and IV – Group/Personal Training
Qualified Metafit Instructor
Advance Thump Boxing Instructor
Qualified MetaPWR Instructor
Pelvic Floor Essentials
Training Women 50+
Pregnant & Postnatal Training
Female Health & Performance
Advance Certificate of Nutrition & Health
Boxing
Metafit /HIIT
Bootcamp
Mums and Bubs
Strength and Conditioning
Nutrition
"Exercise and personal training does not just develop the outer you but the inner you. When I started at Cairns Personal Trainers I knew I would develop physical strength but through the help of Korina and Sonia I have developed mental strength, resilience, endurance and confidence.

Cairns Personal Trainers have not only helped me be a healthier version of myself but an emotionally and mentally stronger version of myself; and I honestly could not have done it without them"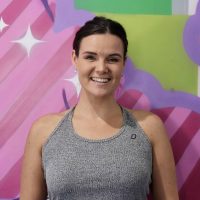 Cert III and IV - Group/Personal Training
Qualified Metafit Instructor
Gold, Silver and Bronze medallion for Surf Life Saving
Swim teaching
Blue card Qualification
Currently studying sports and exercise science
Older adult training
Adolescent training
Metafit/HIIT
Strength and Conditioning
Swimming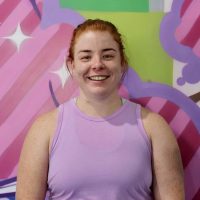 Cert III and IV in Fitness
Level 1 Registered Exercise Professional - Fitness Australia
Qualified Nutrition Coach
Qualified Metafit Instructor
Qualified Spin Instructor
Qualified Boxing Instructor
Qualified Kettle Bell Instructor
Qualified Mat & Reformer Pilates Instructor
Currently studying a Bachelor of Sports and Exercise science
Mat & Reformer Pilates



Injury Prevention
Strength and Conditioning
Female Strength Training
Put yourself first today!
Get a personalised FREE session to discover how we tailor the 5 steps to your needs and help you create goals specifically for your body – no one else's. ​